1.1 Free Communication - Freie Kommunikation

Prolog

On the 5th of May 1965 Paul Sethe, one of five foundation publishers of the Frankfurter Allgemeine Zeitung, already wrote in a letter to the editor of the Spiegel:
"Freedom of the press is the freedom of 200 rich people to spread their opinion … Because the production of newspapers and magazines requires even more and bigger capital, the circle of the people who publish press organs becomes smaller and smaller. With it our dependence grows bigger and becomes more and more dangerous ..."
Postlog

Internet access has been declared as a human right by the UN which may not be limited by governments. Under the title "The right on privacy in the digital age" the UN General Assembly on December 18th in New York dismissed a resolution against online surveillance. The paper was introduced by Brazil and Germany, before it had already been approved by the committee for human rights of the UN.

In the resolution the United Nations demands a human right on data protection and the protection of privacy. This should be guaranteed at international level, not only for the citizens of a single country. However, before the induction of the resolution, the members of the spy alliance Five Eyes (the USA, Great Britain, New Zealand, Australia and Canada) had weakened the text. Now, unlike in the first versions of the paper, among the rest of the resolution, Secret Services like the NSA are no longer particularly mentioned. A UN resolution is not juridically binding for the member states, as for example an EU directive.

Two days before, on December 16th, a federal high court judge in Washington had already explained the collection of phone connection data by the National Security Agency (NSA) of all inhabitants of the United States unconstitutional. The judge appeals to a judgment of the Supreme Court from 2012 which prohibited the police from supervising a suspect by fixing a GPS device on the suspects car for several weeks. The judges did not want to permit such a complete movement picture. Although at former opportunity it was explained that a driver moves in public and hence he can not assert the protection of his privacy for his route.

The government applied to reject the complaint as inadmissible because the plaintiff would eventually not be concerned as a Verizon customer at all (the NSA has officially been collecting data from this ISP, claiming they only anonymously collect the data). As the court ascertains, this acceptance is not to be agreed with the fact that on the other hand the government creates a complete database of the american phone traffic, which allegedely is necessary for the exposure of possible terrorists. Also in this procedure the NSA maintained it´s thesis that the attacks of September 11th could have been prevented by the comprehensive collection of (meta-) data.

1.2 Free Expression Of Opinion - Freie Meinungsäußerung

Epilog

In the end governments and their power-machinerys like the NSA and other No Such Agencys are facing the dilemma of observing those, who are unavoidably already playing the games that have been developed by those and reportedly elected leaders of societies.

A democracy, governments, a social market economy and it´s (elected) represantatives who are in the best conception to mistrust themselves at every level of diplomacy and to enslave themselves independently. Sarcasm of all heavens! They even let us watch!
The Images

The pictures were shot during the 3rd and 4th quarter of 2013. They are solely showing cloud formations and lighting conditions. One central motive forms the series NSAIR. The air as the central element of the series shows an analogy to the concept of freedom. The question is raised of what freedom is and how it can be formed, is freedom possible, have we already given up on it long ago or is it ultimately only a construct of our therapeutic existence, an illusion of the established structures of societies throughout history? 
By entitling the pictures, a narrative structure is forming three segments. The younger history of the peoples and their concepts of freedom, general thoughts to the subject complex and finally a conclusion to the concept of freedom in the digital age. The basic statement of the free individual and the feasibility of it within the existing structures of the world is questioned.

1.3 Free Press - Freie Presse
 



Timelog

6 June – Media reveal that the US National Security Agency (NSA) has been spying on communications of Verizon customers in the US as part of the Prism surveillance program. The leak blows the lid off the NSA scooping up data directly from the servers of major US Internet providers.

7 June – The Guardian newspaper publishes a memo that lists potential targets for US surveillance and outlines its methods.

It is further revealed that the Government Communications Headquarters (GCHQ) in the UK helped itself to the data from NSA's communications tapping program.

9 June – Michael Hayden, who headed the NSA under George W. Bush, says Obama's presidency saw a hike in US surveillance.

11 June – The Guardian discloses NSA's tool for cataloguing global data that shows the agency has received a total of 30 billion data reports on web traffic over thirty days, with over 97 billion reports collected globally over March 2013.

14 June – The South China Morning Post says the NSA hacked Hong Kong and China servers.

16 June – The Guardian reports that US and UK intelligence spied on foreign diplomats at the G20 summit in 2009. One of them being Russia's Dmitry Medvedev. The NSA is revealed to have bugged South Africa's foreign office and planned to spy on delegates at the Commonwealth Heads of Government Meeting in 2009.

British Ambassador David Reddaway is summoned to the Turkish Foreign Ministry to officially comment on the Guardian's claims about its tapping of the Turkish delegation led by Finance Minister Mehmet Simsek at the G20 summit in 2009.

19 June – The New York times accuses Skype of creating a program in 2008 that gave intelligence access to its customers' message exchange. As of 2011, over 633 million users were registered with Skype.

21 June – The Guardian shed some light on spying programs, such as Prism-like Tempura, run by the British-based GCHQ. The Government Communications Headquarters collected phone data of an estimated 600 million people daily. The tempura program let the GCHQ access communications of two billion Internet users.

27 June – It emerges that the Obama administration kept running the Internet-traffic assessing Stellar Wind program well past George Bush's presidency. The Guardian reports that by December 2012 a special NSA unit had scooped up data on the Internet traffic of over a trillion users.

20 June – The Guardian says the NSA spied on 38 foreign embassies and diplomatic missions. The list of tapped embassies includes those of Middle East countries, as well as France, Italy, Greece and several US allies such as Japan, Mexico, South Korea, India, and Turkey.

Germany's Der Spiegel claims US intelligence was tapping a total of 20 million phone calls and 10 million internet connections in Germany every single day.
1.4 Free Internet - Freies Internet
 
28 June – UK journalist Glenn Greenwald claims he possesses documents that prove the US can process a billion of phone calls a day.

2 July – Turkish foreign office summons a high-ranking US official to question him about the alleged US-run intelligence program that was said to have bugged diplomatic missions.

4 July – Le Mond reveals that French intelligence was monitoring the majority of phone calls and Internet traffic in the country for two years.

6 July – Brazil's O Globo newspaper publishes an article by Glenn Greenwald that deals with NSA's Fairview, a secret mass surveillance program that collected phone and traffic data across Brazil.

9 July –Greenwald's second article in O Globo reveals that the US spied on citizens of most Latin American countries, including Mexico, Venezuela, Columbia, Ecuador, Argentina, Panama, Costa Rica, Nicaragua, Honduras, Paraguay, Chile, Peru, and Salvador.

10 July – The Washington Post releases information on PRISM's brother called Upstream, which collects from the fiber-optic cable networks.

20 July – Der Spiegel claims German intelligence was cooperating with US spies, lobbying hard against tougher data protection rules to have more leeway for surveillance.

31 July – The Guardian publishes a presentation on NSA's surveillance program Xkeyscore that has 500 servers around the world and can track virtually every step made on the Internet. The paper says it collected data on 1-2 billion connections daily.

1 August – The NSA is revealed to have paid GCHQ a total of $155 million from 2010-2013, since UK laws allowed for wider surveillance.

2 August – Brazil's Epoca publishes information that implicates US diplomats in using intelligence data to gain an edge on UN partners at the Iran nuclear talks and the Summit of Americas in 2009.

Die Sueddeutsche Zeitung reveals that seven communication giants, including BT, Vodafone, and Verizon Business, let the GCHQ access their fiber-optic cables networks and analyze some 600 million phone calls a day.

9 August – Journalists find out that NSA guidelines allow it to log onto US servers without a warrant. Senator Ron Wyden admits the NSA could not tell the number of Americans they have been spying on.

15 August – The Washington Post reports 2776 incidents of the NSA violating its own surveillance rules from March 2011 until March 2012. It says NSA employees used the agency's enormous eavesdropping power to spy on their love interests.

21 August – The NSA declassifies three secret court rulings that prove the agency collected an average of 56,000 emails a year that were sent by American nationals not suspected of terrorist activities.

Ecuador's President Rafael Correa claims several Latin American countries have been spied on, although he doesn't name whose intelligence stood behind this mass surveillance. The president says the unnamed spies intercepted emails and phone calls and stresses he has enough evidence that government communications have also been tapped.

26 August – The Independent announces that Britain runs a secret Internet-monitoring station in the Middle East to intercept data from fiber-optic cables passing through the region. However Glenn Greenwald later denies this information may have stemmed from former NSA contractor Edward Snowden.

29 August – The Washington Post says US intelligence paid tens of millions of dollars to communications companies for clandestine access to their fiber-optic cables networks. The US secret surveillance budget is estimated at $52.6 billion. Primary targets are revealed to be Russia, China, Iran, Cuba and Israel.

30 August – US intelligence is accused of carrying out 231 cyber-attacks over 2011, every third of them targeting servers in Russia, China, Iran and North Korea.

August 31 - Der Spiegel reports that NSA hacked into the secure internal communications systems of the Aljazeera TV network.

September 1 -The Washington Post reports that the NSA has been spying on Pakistan, a US ally, more than on any other country.
Journalist Glenn Greenwald reveals that the NSA wiretapped the phone calls of Mexican President Enrique Pena Nieto and Brazilian President Dilma Rousseff. The Brazilian leader cancels her official visit to the United States.

September 5 - It's been reported that the NSA cracked the private data encryption codes of millions of web users.

September 7 - Der Spiegel reports that the NSA accessed smartphone data from all leading makers. Both mass smartphone surveillance and spying on individual smartphones was practiced.

September 9 - Brazil's Fantastico reports that the NSA infiltrated the computer networks of the Brazilian oil company Petrobras, the French Foreign Ministry and the SWIFT banking system, disproving allegations of the NSA's non-involvement in corporate espionage.

September 11 - The US and Israeli secret services publish a memorandum on NSA data sharing with Israel. The NASA refuses to disclose how many Americans the Israeli intelligence agencies wanted to check.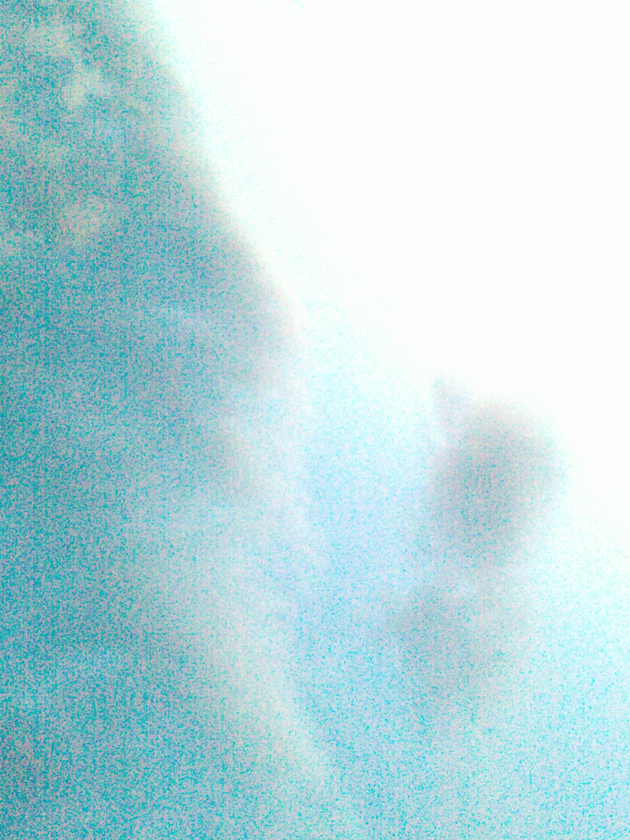 1.5 Free Edward Snowden – Freier Edward Snowden
September 16 - It emerges that the NSA has been monitoring VISA and Mastercard credit card transactions. Britain's GCHQ says that plenty of "irrelevant" private data was collected along the way.

September 17 - NSA spy scandal breaks out in Belgium. Der Spiegel reports attempts by Britain's GCHQ to infiltrate the Belgian telecommunication company Belgacom. Not only the NSA but also Israel's secret services have possibly been involved in cyber espionage against Belgacom. Ten years ago, the company acquired an Israeli-based technology that enabled foreign secret agencies to intercept its client data.

September 23 - The Hindu newspaper accuses the US secret services of accessing data on India's nuclear and space programs and domestic policy. India's embassy and UN mission in the United States have both been under surveillance.

September 25 -Investigative reporter Glenn Greenwald comes up with revelations showing that opponents of the use of drones in the war on terrorism are referred to in NSA documents as a "threat."

September 28 - The New York Times reports that the NSA uses people's private data to create detailed graphs of their social connections.

September 30 - The Guardian reports that the NSA stores the online metadata of millions of Internet users for up to a year, regardless of whether they are connected to a terrorist target. The newspaper cites expert Jeff Jarvis as saying that the NSA monitors about half of all communications on the Web.

October 4 -The NSA and the GCHQ are accused of attempting to compromise the TOR computer networks that users to protect their data.

October 7 -The Fantastico reports that Canada's secret services spied on Brazil's Energy and Natural Resources Ministry in favor of Canadian companies.

October 14 -The Washington Post reports that the NSA has been sifting through 250 million e-mail lists.

October 16 - It's been reported that the CIA uses NSA data to prepare operations involving unmanned aircraft.

October 20 - Der Spiegel unveils information showing that the NSA was spying on Mexico's former President Felipe Calderon and Cabinet ministers.

October 21 - Le Monde reports massive spying on French citizens, diplomats and companies by the NSA. The agency intercepted some 70.3 million items of French telephone data and was spying on French diplomats in the United States.

October 23 - Le Monde's revelations and a scandal around German Chancellor Angela Merkel's phone being tapped by the NSA spark calls for a review of the cooperation agreement between the US and European intelligence agencies.

October 24 - The Guardian reports that the NSA was eavesdropping on the phone calls of 35 world leaders. L'Espresso reports that the NSA and GCHQ have spied on the Italian government, Italian companies and millions of Italians.

October 26 - Allegations emerge that Angela Merkel has been wiretapped by the NSA since 2002 and that a special intelligence center was created at the US embassy in Berlin. The White House denies that a wiretap of Merkel had President Barack Obama's personal approval.

October 28 - It's been reported that the NSA intercepted 60.5 million phone calls, texts and e-mails in Spain between December 19, 2012 and January 8 this year. Spanish politicians and Cabinet members were among those whose phones were tapped.

2.1 Free NSA - Freie NSA
NSAIR - No Such Agency Im Rückwärtsgang
Prolog

Bereits am 5. Mai 1965 schrieb Paul Sethe, einer der fünf Gründungsherausgeber der Frankfurter Allgemeinen Zeitung, in einem Leserbrief an den Spiegel:

"Pressefreiheit ist die Freiheit von 200 reichen Leuten, ihre Meinung zu verbreiten… Da die Herstellung von Zeitungen und Zeitschriften immer größeres Kapital erfordert, wird der Kreis der Personen, die Presseorgane herausgeben, immer kleiner. Damit wird unsere Abhängigkeit immer größer und immer gefährlicher…" 

Postlog

Der Internetzugang wurde von der UN als Menschenrecht bezeichnet, welches nicht von Regierungen eingeschränkt werden dürfe. Unter dem Titel "Das Recht auf Privatsphäre im digitalen Zeitalter" hat die UN-Vollversammlung am 18.12.2013 in New York eine Resolution gegen Onlineüberwachung verabschiedet. Das Papier hatten Brasilien und Deutschland eingebracht, zuvor war es bereits vom Menschenrechtsausschuss der UNO gebilligt worden.

In der Resolution fordern die Vereinten Nationen ein Recht der Menschheit auf Datenschutz und die Wahrung der Privatsphäre. Dies soll auf internationaler Ebene sichergestellt werden, nicht nur für die Bürger eines einzelnen Landes. Mit diesem Ansatz des regionalen Datenschutzes hatten die Mitglieder des Spionagebündnisses Five Eyes (USA, Großbritannien, Neuseeland, Australien und Kanada) den Text allerdings zuvor noch abgeschwächt. So werden nun unter anderem Geheimdienste wie die NSA nicht mehr namentlich genannt. Eine UN-Resolution ist, anders als etwa eine EU-Richtlinie, für die Mitgliedstaaten rechtlich nicht bindend.

Ein Bundesrichter in Washington hatte zwei Tage zuvor, am 16.12.2013, die Sammlung der Telefonverbindungsdaten aller Einwohner der Vereinigten Staaten durch die National Security Agency (NSA) für verfassungswidrig erklärt. Der Richter beruft sich auf ein Urteil des Obersten Gerichtshofs aus dem vorangegangenen Jahr, das der Polizei untersagte, einen Verdächtigen durch Anbringung eines GPS-Geräts am Auto wochenlang zu überwachen. Ein solches totales Bewegungsbild wollten die Richter nicht gestatten, obwohl sie bei früherer Gelegenheit ausgeführt hatten, ein Autofahrer bewege sich in der Öffentlichkeit und könne daher für seine Route nicht den Schutz der Privatsphäre geltend machen.

Die Regierung beantragte die Klage als unzulässig zu verwerfen weil der Kläger als Verizon-Kunde vielleicht gar nicht betroffen sei (das Unternehmen hatte nach offiziellen Angaben seine Kundendaten an die NSA weitergegeben, welche nach Angaben der NSA zufolge jedoch lediglich anonymisiert gespeichert wurden). Wie das Gericht feststellte, ist diese Annahme jedoch nicht damit zu vereinbaren, dass die Regierung andererseits darlegt, für die Enttarnung der Verbindungsleute von Terroristen sei eine komplette Datenbank (Inhalte von Gesprächen etc.) des amerikanischen Telefonverkehrs nötig. Auch in diesem Verfahren behauptete die NSA, dass die Anschläge vom 11. September 2001 durch Metadatenverknüpfung hätten vereitelt werden können. 

2.2 Free States – Freie Staaten
 



Epilog

Am Ende stehen die Regierungen mit Ihren Machtapparaten wie der NSA und anderen No Such Agencys vor dem Dilemma, diejenigen zu beobachten, welche bereits notgedrungen (mal mehr, mal weniger) die von den Führern dieser Welt eigens für die Gesellschaften entwickelten Spiele spielen.

Eine Demokratie, Regierungen, eine soziale Marktwirtschaft und dessen (gewählte) Vertreter welche im Begriff sind sich auf jeder Ebene der Diplomatie zu misstrauen und gegenseitig zu versklaven. Sarkasmus aller Himmel! Man lässt uns dabei sogar noch zusehen!
Die Bilder

Die Bilder entstanden über das 3. und 4. Quartal 2013. Es werden ausschließlich Wolkenformationen und Lichtverhältnisse dargestellt. Ein zentrales Motiv gestaltet die Serie NSAIR. Die Luft als zentrales Element stellt eine Analogie zum Freiheitsbegriff dar. Es wird die Frage aufgeworfen, was ist Freiheit, wie kann sie gestaltet werden, ist sie möglich, haben wir sie nicht längst aufgegeben oder ist sie letztlich nur Konstrukt unserer therapeutischen Existenz, eine Illusion der über die Jahrtausende vom Menschen erstellten Strukturen der Gesellschaften?

Über die Betitelung der einzelnen Bilder wird in drei Abschnitten eine Erzählstruktur dargestellt. Die jüngere Geschichte der Menschen mit dem Begriff von Freiheit, aktuelle Gedanken zum Themenkomplex und schließlich eine Schlussfolgerung des Begriffs der Freiheit im digitalen Zeitalter. Es wird die grundsätzliche Feststellung des freien Menschen und die Machbarkeit dieses innerhalb der existierenden Strukturen der Welt hinterfragt. Eine Möglichkeit der Machbarkeit ergibt sich aus dem Kontext der Bildserie.

2.3 Free Democracy - Freie Demokratie


Timelog

21. Juni - Der "Guardian" berichtet, der britische Abhördienst GCHQ überwache Telefone und Internet weltweit in ungeahntem Ausmaß.

23. Juni - Die NSA soll Millionen chinesischer Mobilfunknachrichten sowie wichtige Datenübertragungsleitungen der Tsinghua-Universität in Peking ausspioniert haben. Das berichtet Snowden in der Hongkonger Zeitung "South China Morning Post".

29./30. Juni - US-Geheimdienstler spähen nach Informationen des Magazins "Der Spiegel" auch die Europäische Union aus. In Deutschland sei der Abhördienst NSA besonders aktiv.

6./7. Juli - Nach "Spiegel"-Recherchen ist die Zusammenarbeit der NSA mit dem Bundesnachrichtendienst (BND) intensiver als bekannt.

11. Juli - Die NSA soll nach einem Bericht des "Guardian" beim Software-Riesen Microsoft über das Programm "Prism" unter anderem auf E-Mails bei den Online-Diensten Hotmail, Live und Outlook.com zugreifen können - noch bevor sie verschlüsselt werden. Laut Microsoft handelt es sich nicht um einen flächendeckenden Zugriff.

20./21. Juli - Das Bundesamt für Verfassungsschutz räumt nach einer neuerlichen Veröffentlichung des "Spiegels" ein, es teste ein NSA-Spähprogramm ("XKeyscore"), setze es aber derzeit nicht ein.

31. Juli - Der "Guardian" veröffentlicht eine NSA-Präsentation, laut der Geheimdienstmitarbeiter über das Programm "XKeyscore" Zugriff auf gewaltige Datenmengen haben. Sie können dem Dokument von 2008 zufolge in den Datenbanken der NSA nach Namen, E-Mail-Adressen, Telefonnummern und Schlagworten suchen.

2. August - Internationale Telekommunikationsanbieter sollen beim Abhören des Internetverkehrs etwa mit dem britischen Geheimdienst GCHQ zusammenarbeiten, berichten "Süddeutsche Zeitung" und NDR.

2.4 Free World - Freie Welt

3./4. August - Die NSA greift dem "Spiegel" zufolge bei seiner Datenschnüffelei in großem Umfang auf BND-Material zurück. Der BND bestätigt eine Zusammenarbeit mit der NSA in Bad Aibling (Bayern) - etwa zum Schutz der in Krisengebieten stationierten deutschen Soldaten.

10./11. August - Die NSA führe Deutschland und die EU intern als Spionageziele, berichtet der "Spiegel".

16. August - Der US-Geheimdienst soll nach einem Bericht der "Washington Post" seit 2008 jedes Jahr meist unbeabsichtigt tausendfach Datenschutzregeln gebrochen oder seine Kompetenzen überschritten haben.

23. August - Der "Guardian" veröffentlicht Originalauszüge von NSA-Dokumenten, die den Einsatz von "Prism" für das Filtern des Datenverkehrs über Unternehmen wie Yahoo, Facebook und Google untermauern. Laut der Zeitung "Independent" betreibt der britische Geheimdienst GCHQ eine Spähbasis im Nahen Osten.

25. August - Der "Spiegel" berichtet, die NSA habe die Vereinten Nationen in New York abgehört und deren Videokonferenzanlage angezapft. Die EU-Vertretung bei den UN sei auch nach deren Umzug in neue Botschaftsräume im September 2012 noch ausspioniert worden.

15. September - Wie der Spiegel berichtet, hat der US-Militärgeheimdienst NSA seit 2010 systematisch Bank- und Kreditkartendaten ausgespäht. Für die Überwachung des internationalen Zahlungsverkehrs habe es innerhalb der Behörde eine eigene Abteilung mit dem Namen "Follow the money" gegeben. Die gesammelten Transaktionsdaten landeten in einer NSA-eigenen Finanzdatenbank. Laut Spiegelrecherchen umfasste diese Datenbank bereits 2011 rund 180 Millionen Datensätze - mehr als 80 Prozent davon seien Kreditkartendaten großer Firmen wie Visa. Es gehe darum, "die Transaktionsdaten von führenden Kreditkartenunternehmen zu sammeln, zu speichern und zu analysieren". Visa selbst schließt allerdings aus, dass Daten aus den Unternehmenseigenen Netzen abfließen könnten.

Oktober 2013 - Im Oktober wird bekannt, dass die NSA die Telefone von 35 internationalen Spitzenpolitikern überwacht haben soll. Als Konsequenz aus den Späh-Aktionen des Geheimdienstes NSA fordert das Europäische Parlament ein Ende des Zugriffs von US-Terrorfahndern auf hiesige Bankdaten. Über das Telekommunikationsnetz Swift werden täglich mehrere Millionen Finanzgeschäfte getätigt, darunter Überweisungen an ausländische Institute. Das Swift-Abkommen bildet die Grundlage dafür, dass US-Fahnder, bei Terror-Verdacht, Informationen über die Überweisungen von Europäern ins nicht-europäische Ausland abfragen können. Auch die Europäische Union kann auf diesem Wege Bankdaten in den USA anfordern.

Die NSA habe auch den Swift-Verkehr überwacht, berichtete Anfang September ein brasilianischer Fernsehsender unter Berufung auf die Enthüllungen des Ex-Geheimdienstmitarbeiters Edward Snowden. Der Ärger in Europa über die US-Spionage wurde zuletzt wieder durch einen Bericht der französischen Zeitung "Le Monde" angefacht, dem zufolge die NSA allein um den Jahreswechsel herum mehr als 70 Millionen Telefonate in Frankreich mitgeschnitten hat.

25. Oktober - Die NSA hört offenbar auch bei der deutschen Bundeskanzlerin mit. Regierungssprecher Steffen Seibert verkündete, dass "die Bundesregierung Informationen erhalten [hat], dass das Mobiltelefon der Bundeskanzlerin möglicherweise durch amerikanische Dienste überwacht wird. Wir haben umgehend eine Anfrage an unsere amerikanischen Partner gerichtet und um sofortige und umfassende Aufklärung gebeten."

Der Verdacht ist so konkret, dass sich die Bundeskanzlerin genötigt sah, noch am Abend bei US-Präsident Barack Obama anzurufen, um sich zu beschweren. Der Vorgang sei "völlig inakzeptabel", so Merkel. Der US-Präsident gab sich wortkarg. Er erklärte, dass die deutsche Bundeskanzlerin "derzeit nicht überwacht" und auch in Zukunft "nicht überwacht" werde. Ob das aber in der Vergangenheit passiert ist, ließ Washington offen.

27. Oktober - US-Regierungsvertreter räumten ein, dass Bundeskanzlerin Angela Merkel bis in den Sommer hinein vom US-Geheimdienst NSA bespitzelt wurde. Präsident Barack Obama habe davon jedoch erst nach einer internen Untersuchung der US-Regierung erfahren, zitierte das "Wall Street Journal" (WSJ) online namentlich nicht genannte Regierungsvertreter. Der Bundestag wird voraussichtlich einen Untersuchungsausschuss einsetzen, um die NSA-Abhöraffäre aufzuklären. Nach Linkspartei und Grünen verlangt dies auch die SPD.

30. Oktober - Der US-Geheimdienst hat nach einem Medienbericht auch den Vatikan ausgespäht. So sollen in Rom unter anderem Telefonate des Erzbischofs von Buenos Aires, Jorge Bergoglio, vor dessen Wahl zum Papst im März abgehört worden sein. Das berichtete das italienische Magazin "Panorama". Unter anderem sei ein Gästehaus ins Visier genommen worden, in dem Bergoglio als Kardinal Übernachtete.

Das Journal berichtet unter Berufung auf eigene Quellen weiter, der US-Geheimdienst habe katholische Bischöfe und Kardinäle vom 10. Dezember des Vorjahres bis zum 8. Januar ausgespäht. Weitere Details wolle man am Donnerstag veröffentlichen, kündigte das Journal an, das im Besitz der Familie des früheren Regierungschefs Silvio Berlusconi ist. Das Augenmerk des US-Geheimdienstes sei auch auf die Ernennung des neuen Präsidenten der umstrittenen Vatikanbank IOR gerichtet gewesen. Der Deutsche Ernst von Freyberg hatte die unter Geldwäsche-Verdacht stehende Bank im März übernommen.

3.0 Freedom Of Mankind – Freiheit Der Menschheit

31. Oktober - Der US-Geheimdienst NSA infiltriert einem Medienbericht zufolge weltweit heimlich die Leitungen von Rechenzentren der beiden amerikanischen Internetkonzerne Google und Yahoo. Die Behörde habe Verbindungen von Rechenzentren angezapft, um so die Daten von Hunderten Millionen Nutzerkonten abzugreifen, berichtete die "Washington Post" am Mittwoch unter Berufung auf Dokumente des früheren NSA-Mitarbeiters Edward Snowden. Das Programm mit dem Codenamen "Muscular" sei gemeinsam mit dem britischen Geheimdienst betrieben worden. Allein in einem Zeitraum von 30 Tagen seien über 181 Millionen Datensätze ausspioniert worden.

1. November - Edward Snowden ist grundsätzlich zu einem Gespräch mit deutschen Behörden bereit. Zuerst will er jedoch seine Situation geklärt wissen. Das hat der von den USA gesuchte ehemalige NSA-Mitarbeiter in einem nicht adressierten Schreiben klargemacht, das der Grünen-Politiker Hans-Christian Ströbele am 1. November nach einem Treffen mit Snowden in Moskau veröffentlichte und an Bundesregierung, Bundestag und Generalbundesanwalt weiterleitete.

3. Dezember 2013 - Die britische Zeitung der "Guardian" hat durch die Dokumente weitreichende Ausspäh-Methoden beim britischen Geheimdienst GCHQ und der entsprechenden US-Behörde NSA ans Tageslicht gebracht. Die britische Regierung hat der Zeitung vorgeworfen, durch die Veröffentlichung den Terrorismus zu fördern. Kritiker argumentieren sogar, der Abdruck könnte illegal gewesen sein. Chefredakteur Alan Rusbridger musste sich sogar vor dem Parlament rechtfertigen. Er setzte sich gegen die Vorwürfe zur Wehr und erklärte, die Mitarbeiter des "Guardian" seien "Patrioten" und "lieben dieses Land". Er forderte die britische Regierung auf, die Gesetze für die die Reichweite dessen, was Geheimdienste dürfen, zu überarbeiten. "Wir haben viele analoge Gesetze, die auf das digitale Zeitalter angewendet werden", erklärte er. Die letzten signifikanten Gesetzesänderungen habe es noch vor Google und Facebook gegeben.

5. Dezember - Der US-Geheimdienst NSA ortet Medienberichten zufolge täglich den Standort von weltweit fast fünf Milliarden Handys. Darunter seien auch Mobiltelefone von "zig Millionen von Amerikanern, die im Ausland unterwegs" seien, berichtete die "Washington Post" am Mittwoch. Die Daten schöpft der US-Geheimdienst demnach aus Mobilfunknetzen ab. Das bedeute, dass die NSA die Aktivitäten von praktisch jedem Handy nachvollziehen könne und zudem die Begegnungen der Zielpersonen mit anderen Menschen zurückverfolgen kann.

Die riesigen Datenströme würden über das ausgeklügelte Analyse-Programm "Co-Traveler" gebündelt, hieß es in dem auf der Webseite der "Washington Post" veröffentlichten Bericht weiter. Anhand der Anrufe könne das Tool dann ein Beziehungsnetz der Mobiltelefonnutzer erstellen.